The 2022 Subaru Love Promise Customer and Community Commitment Award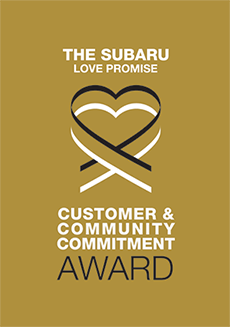 We've been nationally recognized for our dedication to our customers, our community, and the Subaru Love Promise.
We're honored to receive the 2022 Subaru Love Promise Customer and Community Commitment Award. This award nationally recognizes elite Subaru retailers who provide an exceptional customer experience at every interaction with Subaru. These retailers have also demonstrated an outstanding commitment to supporting passions and causes in their local communities in important areas such as the environment, community, health, education, and pets.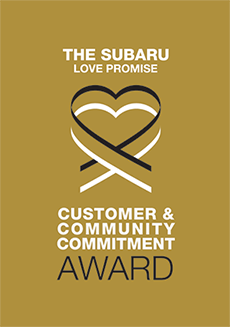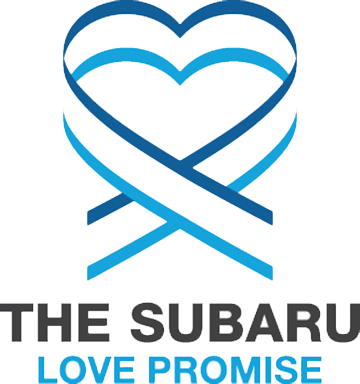 What is the Subaru Love Promise?
Subaru and our retailers believe in making the world a better place and the Subaru Love Promise is our vision of respecting all people. This is our commitment to show love and respect to our customers and to work to make a positive impact in the world.
How is W & L Subaru dedicated locally to the Love Promise?
Our Love Promise can be seen in various partnerships with local charities and non-profits. We're grateful for the opportunity, not only to be a part of our community, but to serve it as well. At W&L Subaru, we are more than just a car dealership.
Danville PSPCA, Mostly Mutts of Sunbury
Terra Cycle, Everyone's Playground, Selinsgrove, Little House, Northumberland
Grace Beck Elementary School , Sunbury Christian Academy, Bucknell Universtiy
Child Advocacy Center in Sunbury , Union-Snyder Community Action Agency , Susquehanna Valley Baseball Association
Children's Hospital at Geisinger Janet Weis Children's Hospital, Leukemia and Lymphoma Society , Evangelical Hospital - Thyra M. Humphreys Center for Breast Health
Love Promise Stories from W & L Subaru
Subaru and W & L Subaru believe in making a positive impact on the communities in which we live and work. We uphold that belief through our Love Promise Community Commitment. Every month, we select inspiring stories from customers and partners from around our area who strive to support our collective commitment and feature them here
After House Fire Support - Emily S
On June 1, we woke up to a horrible house fire on Wheatley Avenue and lost everything we once knew. Even our vehicles were melted from the extreme heat. However, after this catastrophe W&L Subaru reached out to us. They gave our family a care basket of gift cards, Yetis, shirts, a hoodie, and a notebook. This was incredibly sweet, thoughtful, and unexpected. Thank you, Northumberland W&L Subaru, from the bottom of our hearts!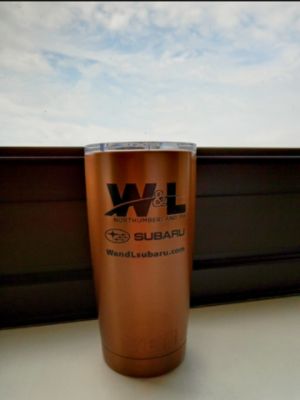 ---
Helping on the road to recovery - Christine H
On Friday, March 4, 2022, James Haught and his wife Christine were parked in their minivan, waiting for take-out at Golden Chopsticks along North Susquehanna Trail in Shamokin Dam. A driver hit their parked vehicle with so much force that it crushed the minivan and sent the driver's vehicle onto the roof. James was sitting in the passenger seat, which suffered the bulk of the damage. The car burst into flames, but the Haughts made it out alive. Christine was unharmed, but James was rushed to Geisinger Medical Center in Danville, where he was treated in the intensive care unit. He has multiple injuries, including a broken back, broken ribs, a fractured shoulder and bleeding in his brain. The accident left them with many medical bills and without their only vehicle, making it hard to travel. W&L Subaru has provided the Haughts with a vehicle from their fleet to help out while they wait for settlements from their insurance and settle the many other issues that will leave them with a vehicle for travel. If you would like to help the Haughts with expenses, they have setup a GoFundMe page: https://www.gofundme.com/f/aa5dy-help-james-on-the-road-to-recovery?qid=fd1bcd6385c2411c64920cd4b2f92bb1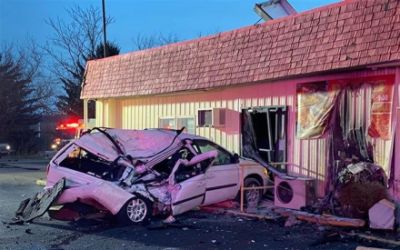 ---
Sending Love, Hope and Support miles away... - Meghan B
At W&L Subaru we try to do all that we can to help support those in need, looking for change, or make a difference in our community. However, our help has been called out to Ukraine. Our world is going through some devastating times and we know we can't help everyone but it's our job to try and do what we can, when we can, wherever the location. Our owners not only live the Love Promise at work but in their homes. Andy and his wife Silvia, have been working diligently from their home at nights and on weekends to help find travel solutions for families to safely leave Ukraine to be with other family members or shelters. They are staying in constant contact to ensure they are supplied with food, shelter and housing even when they are relocated. So far Andy and Silvia have helped 4 different families and have several other families in contact to help provide support. This work is humbling as many of us take for granted the everyday privileges of having food, clothing and shelter.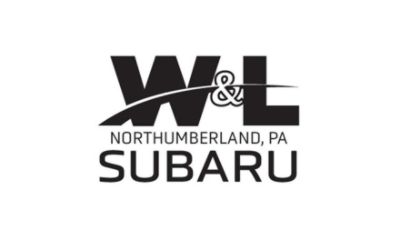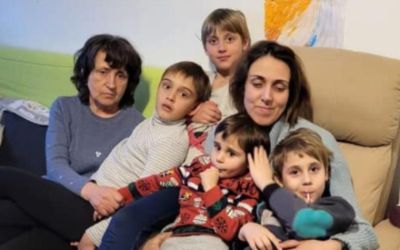 ---
Subaru Loves Pets--PSPCA Danville Center - Kristen S
Thanks to our partnership with W&L Subaru our shelter was able to rehome a total of 82 shelter pets in the month of October! We were able to host our second annual Pawtober Fest on October 16th with W&L Subaru in attendance and adopt out 28 shelter animals in a single day and offer free rabies and distemper vaccines for the public. One of our most favorite adoptions from the event was 17 year old domestic shorthair, Roxy, finding her furever home! Shelter life was a rough transition for Roxy--she much rather preferred a quiet setting. Lucky for her, the most purrrfect family walked into the shelter and scooped her up. Now Roxy can officially live out her much deserved golden years in a happy home!
---
Shriners travel nightmare, rescued by W&L. - John B
Shrine Club President, John Bucher (Left) presenting award to Andy Long, W&L Subaru Executive Manager (Right). Love, a word used daily. Shriners Hospital for Children also uses the familiar phrase "Love to the rescue." I had never really felt the need to be rescued prior to August 19th. It was that date, during rush-hour, on a return trip from the Philadelphia Shriners Hospital with a 4-month-old girl, her mother, and aunt. I was in the passenger seat helping to navigate, as the driver negotiated the stop-and-go traffic. Jim, the driver, started maneuvering from the passing lane into the normal lane, then onto the berm. The transport van had totally died. We were fortunate to have stopped moving where exit 337 branches off. I spent 45-minutes on hold, with AAA waiting, while the agent tried to find someone to tow us and assess our vehicle. We were 320 miles from home and Each minute that went by, seemed less hopeful that relief was coming. End result-- NO Rescue from AAA. What could we do? On our way home, Mike McKee told us that the only van which could be found in the Philly area, was at the AIRPORT. Rental vehicle choices were quite limited in the city. Options for renting a vehicle in our rural area would likely be even more limited. Jim Chamberlain, our Transportation Coordinator, suggested we might have better luck, renting a van from a local Dealership. Since W&L Subaru has had several Community Oriented projects as part of their "Share the LOVE" TV advertising campaign. We decided to try them first. I placed a call to them Friday morning, explaining what happened, and what we would like to do. It was less than an hour later that I got a call back confirming that we could use one of their "loaner" vehicles for the early Monday appointment! Use, not rent!! Only needing to refill the gas tank upon return. W&L truly does fulfill their Love PROMISE –as noted in the award in background of picture to left. Their community spirit and generosity truly fell in-line with our present need and the Shriners Hospital slogan… "LOVE to the RESCUE!" W&L Subaru provided the Love needed for our Rescue! They enabled us to take the 4-month-old back to Philly for her leg re-casting appointment ---without any delay! At time of the certificate presentation, W&L Subaru's commitment to the Community, and our cause, was reinforced. Andy Long indicated "anytime" we have another "need" we should let them know. That truly is a "Love Promise" we can respect and appreciate. The Dealership's award from corporate headquarters, is once again validated by W&L Subaru's ongoing support and commitment to the Community, and in this case, our mission: Transporting area "Kids" to their appointments at the Shriners Children's Hospitals. I can only say "Thank You" to all the persons who helped turn the desperate situation into a positive one! It does my heart good to see LOVE in ACTION by so many persons. Respectfully, John Bucher, Sunbury Shrine Club President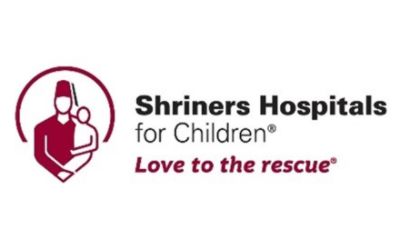 ---
Susquehanna River Cleanup Project - Danielle B
On Sunday, April 18, over 100 volunteers covered 10 miles in and around the Lake Augusta area to clean up the Susquehanna River for three hours. In just those few hours, we collected 6,000 lbs. of garbage, 3,000 lbs. of tires, and 500 lbs. of scrap metal for a grand total of 9,500 lbs.! Unfortunately, our event was cancelled last year and we were unsure if we'd be able to pull off our event this year. Thankfully, our group got together 5 weeks before the event and quickly put together all of the details. With this short notice, we called upon W&L Subaru to help sponsor our shirts. Our volunteers work hard to make our area and world a better place. We always like to say 'Thank you' with a small token of a t-shirt. W&L were quick to respond and ready to help us despite our short notice in planning. We thank you for being a part of our team!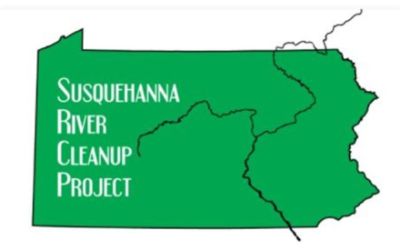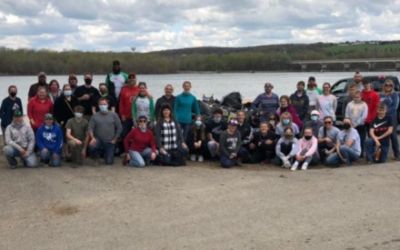 ---
Employees Show The Love!! - Jennifer K
Demonstrating they are more than a car company, Subaru retailers just concluded a two-year campaign that helped provide 2.25 MILLION meals to the Central Pennsylvania Food Bank's 27-county service area. In addition to giving financially, many dealerships also volunteered at the Food Bank's Healthy Food Hubs packing nutritious meals. Together, they packed over 350 boxes totaling 21,700 lbs. of food. The Central Pennsylvania Food Bank has provided more than 58 million meals to our neighbors in need since the beginning of the COVID-19 pandemic and thousands of those neighbors were facing food insecurity for the first time. Special thanks to W & L Subaru and Subaru of America employees for showing their love to our community!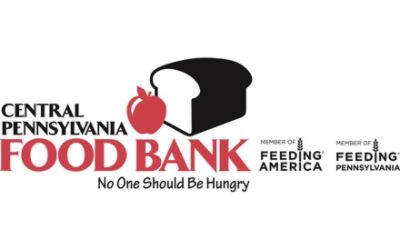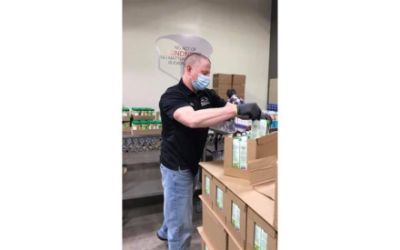 ---
More than $48,000 raised for pediatric care - Michael M
W&L Subaru held its 13th annual Share the Love event from Nov. 19 to Jan. 4 with Geisinger Janet Weis Children's Hospital represented as the dealer's hometown charity. During the Share the Love event, Subaru donates $250 for every vehicle purchased or leased to the purchaser's choice of participating charities. This year, due to the pandemic, W&L used heart icons displayed in the showroom to recognize their Share the Love customers. W&L raised a record-breaking $48,470 from donations during the program for equipment, programs and services at Geisinger Janet Weis Children's Hospital. These funds will help support critical services for local kids in our community like the Child Advocacy Center and the Child Life program. Photo caption: Representatives from W&L Subaru present a check to Dr. Paul Bellino, chairman of Children's Miracle Network at Geisinger. In the photo (from left) Rob Long, part owner, internet manager, Rob Long, owner, Dr. Bellino, Andy Long, part owner, dealer principal, and his wife Silvia Long.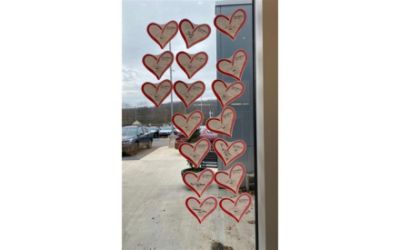 ---
Scholarship Fund Donation - Karissa B
W & L Subaru is a huge blessing to the Shikellamy Softball Community. They were generous enough to donate to our newly established Scholarship Fund. We started the fund in remembrance of our Head Coach, who passed away unexpectedly this past year. It was a terrible loss to our program and the community. We decided to start the scholarship, in his name, to give back to the people that meant so much to him. We had a lot of difficulty with how we would begin this scholarship, with taking a huge hit on our fundraising due to Covid. We reached out to our community. W & L really stepped up. They donated $250 to our scholarship! This is a huge help! We are beyond thankful to them. We appreciate their thoughtfulness and the recipient(s) of the scholarship will too!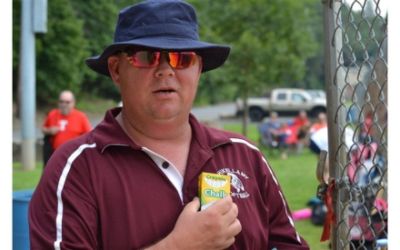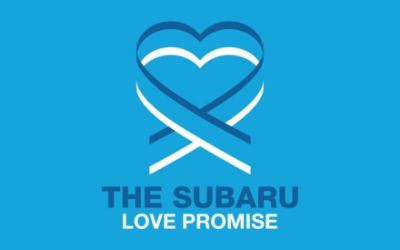 ---
A Pandemic Can't Stop The Love - Jennifer K
The Central Pennsylvania Food Bank has seen an outpouring of support from the community that has been incredible. Thousands of generous individuals and companies have helped to Give Hope Now, but our work is far from over. The Food Bank has seen demand for food assistance increase more than 40% in the past year and expects demand to remain at these high levels for the next two years. With a "strong front" to combat hunger, the Food Bank and its more than 1,000 partner agencies and programs provided over 50 million meals this past year. But community support is what gets the job done - volunteering, donating and raising awareness all contribute to addressing food insecurity across Pennsylvania. Thank you W & L Subaru for your generous donation of 207,186 meals to the Central Pennsylvania Food Bank. Together, we can end hunger. https://www.centralpafoodbank.org/
---